SPS 2022 has ended successfully!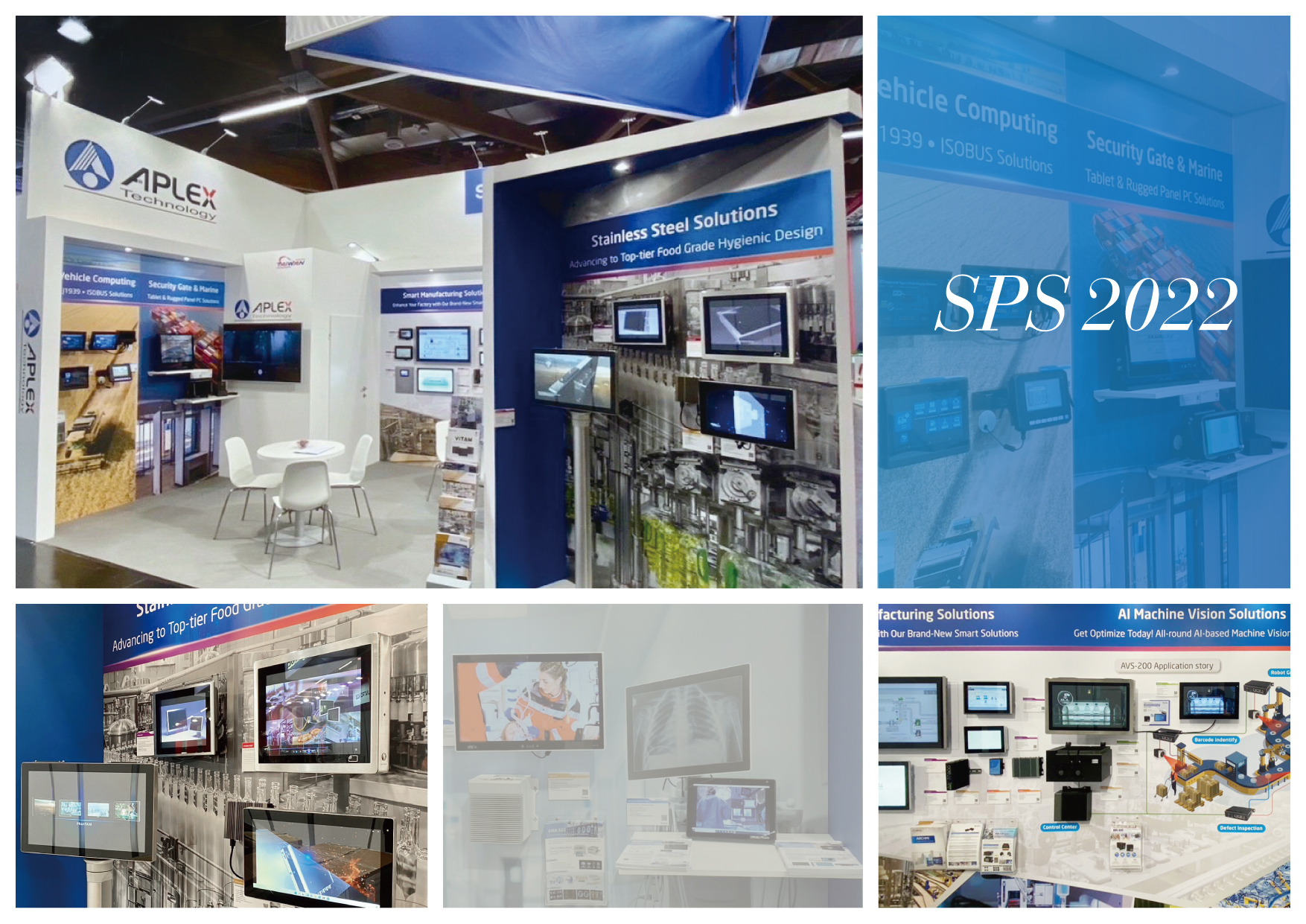 SPS 2022 has ended successfully!
We have presented our overall solutions such as smart manufacturing solution, smart medical solution and smart transportation solution with innovative products
from panel PC, HMI, display, embedded box PC, tablet to IIoT devices to benefit your business.
Regarding to our products or service, if you have any requirement or you need any further information,
please feel free to contact us by sales@aplex.com or visit our website https://www.aplex.com/
We are looking forward to seeing you in the future!
About APLEX
APLEX Technology Inc. is one of the leading brands in industrial computer products. The company is dedicated to satisfying customer's needs by offering comprehensive solutions and applications, including industrial panel PCs, Human-Machine Interfaces (HMI), industrial displays, and Embedded Box PCs. In addition to a full line of standard products, APLEX also offers customized or OEM/ODM project services. Applications range from factory automation, transportation, retail, hospitality, environmental monitoring, warehousing, medical, to health care. APLEX is publicly traded on TPEX TAIPEI Exchange (Code: 6570).More information is available at www.aplex.com and on LinkedIn,YouTube

Media Contact
Worldwide Office Contact: sales@aplex.com+886-2-82262881
US Office Contact: sales@aplextec.com+1 (669) 999 - 2500