APLEX Obtains ISO 13485: 2016 - the Medical Devices Quality Management Systems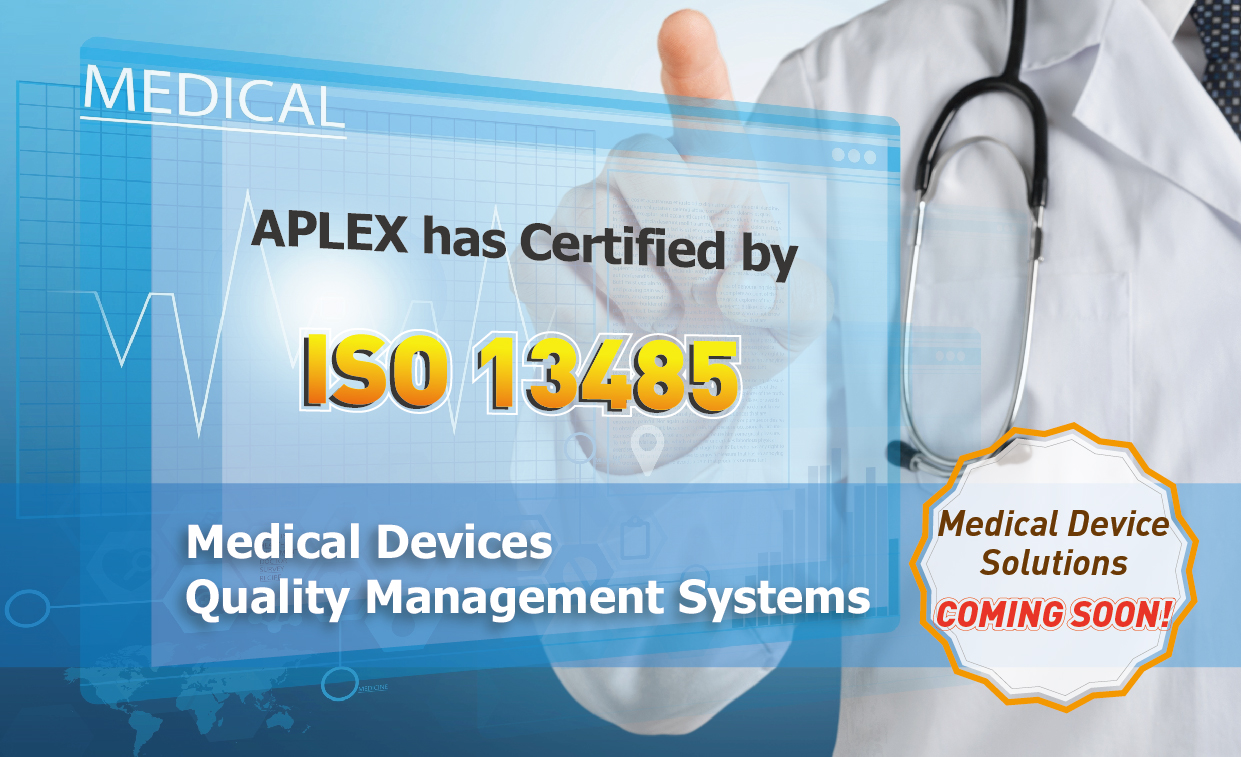 Taipei, Taiwan-July, 2022-APLEX Technology Inc., a global industrial computer products solutions provider, is proudly to announce that our production center has passed the ISO 13485:2016 certification!
What is ISO 13485?
Nowadays, medical devices will tremendously help to improve the accuracy of diagnosis in a timely manner. Delayed and inaccurate diagnosis might cause patient miss the golden hour. Therefore, it is important to have high-quality, stable and durable medical devices. For this reason, create a strict specification is necessary! In medical industry, from design, production, installation to the manufacturing environment, every step is essential. It has to be super hygiene and the procedure has to be rigorous.
ISO 13485 is an international standard that sets out a practical foundation for risk management, design and manufacture of medical devices and related services. It was written to control and ensure all personnel comply with the regulation. It can help maintain product quality, increase manufacturing efficiency and even have the ability of timely response to emergency and avoid unexpected situations.
APLEX has achieved ISO 13485 certification
To insure we can provide high quality, stable, reliable and quality guaranteed medical solutions for customers; APLEX has been working hard on elevating our production center. We have always been rigorous on our quality control and is willing to pursue and achieve the highest standard.
APLEX has implemented ISO 13485 quality management system and has successfully met all of the requirements. We have been approved that we are now well qualified to launch medical devices. Accordingly, please stay tuned for our medical solutions, which will roll out in the near future! Moreover, we also provide medical-related OEM/ODM solutions, such as for medical care, medical check-up and more. For further information, please contact our sales team: sales@aplex.com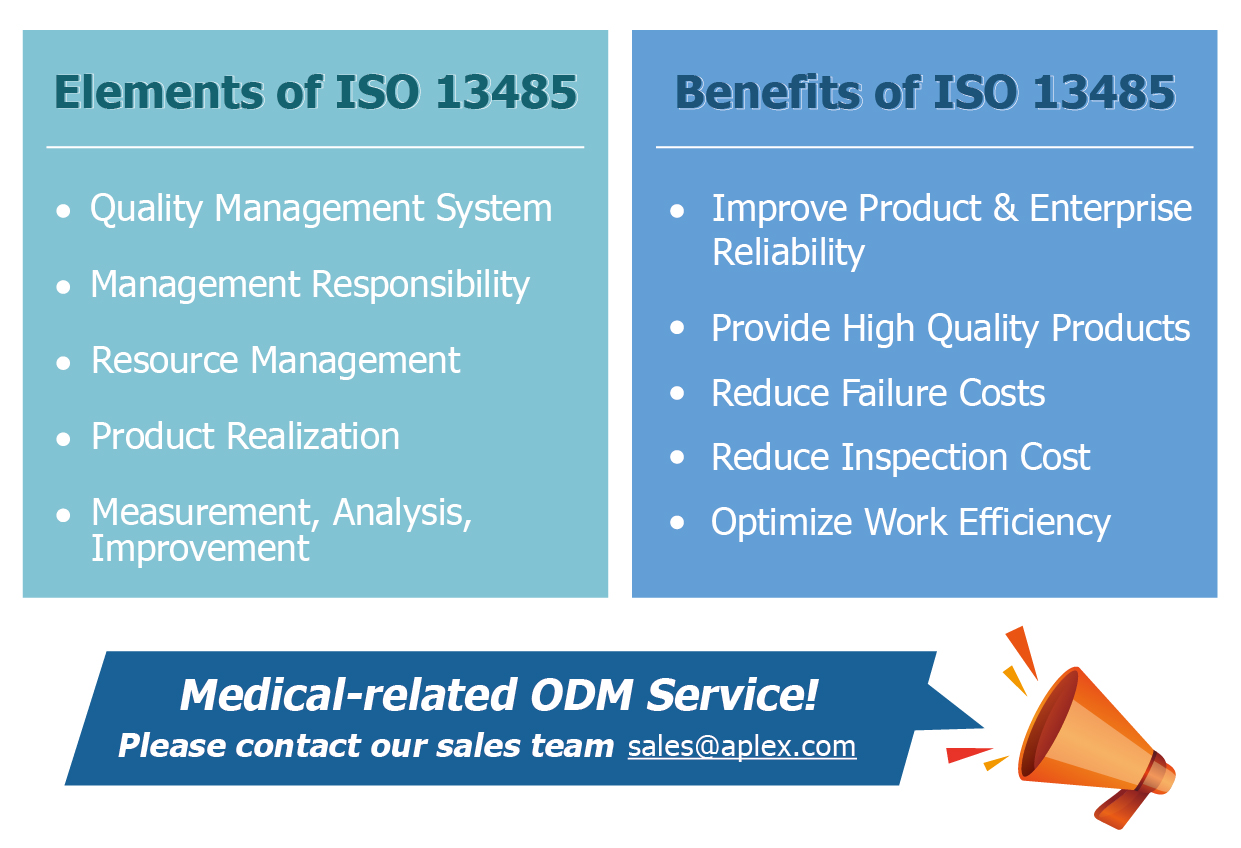 For further product information, please contact our sales team: sales@aplex.com
About APLEX
APLEX Technology Inc. is one of the leading brands in industrial computer products. The company is dedicated to satisfying customer's needs by offering comprehensive solutions and applications, including industrial panel PCs, Human-Machine Interfaces (HMI), industrial displays, and Embedded Box PCs. In addition to a full line of standard products, APLEX also offers customized or OEM/ODM project services. Applications range from factory automation, transportation, retail, hospitality, environmental monitoring, warehousing, medical, to health care. APLEX is publicly traded on TPEX TAIPEI Exchange (Code: 6570).More information is available at www.aplex.com and on LinkedIn,YouTube

Media Contact
Worldwide Office Contact: sales@aplex.com+886-2-82262881
US Office Contact: sales@aplextec.com+1 (669) 999 - 2500
Worldwide PR Contact: wennielo@aplex.com+886-2-82262881-2515