Advanced AI Machine Vision System – AVS-600
Taipei, Taiwan-September, 2021-APLEX Technology Inc., a global industrial computer products solutions provider, proudly announce the coming of our advance machine vision, AVS-600.
AVS-600 is powered by Intel 9th Gen Core and Xeon processors to provide the superb processing performance for heavy duty industrial applications. It has built-in PCIe x16 slot for GPU to offer extraordinary image processing performance to perform heavy duty tasks. It couples with optional PCIe and I/O expansion slots to support multiple machine vision cameras to capture precise and clear images for the image process. It has large memory supports up to 64GB to simultaneously perform various tasks. It has rich I/O interface to support wide variety of industrial application simultaneously. It has wide range power input to support the power consuming GPU and PoE expansion supports.

Industries are constantly looking for opportunities to strive and advance to the next level. With AI solution and IIoT being the modern manufacture requirements, demands for the smart factory are more prominent and many have already integrating intelligent solution into their system. Having a machine vision system with AI implementation to meet all demands can greatly benefit manufacturers. AVS-600, a top tier machine vision system, has the scalability and versatility to cover any range of AI based machine vision applications.

Advanced Level Machine Vision System
AVS-600 is specifically designed for machine vision application. Its exceptional computing ability is able to perform simple tasks from entry level barcode reading to more advance level tasks such as PCB inspection, fault detection and measurement and more machine vision tasks. Additionally, it is capable of running AI machine learning/deep learning to not only quickly adapt to the difficult tasks, but also to execute these tasks with exceptional precision for the purpose of saving costs and increased efficiency. The phenomenal performance, comprehensive I/O interfaces and rich expansion options support high end GPU and multiple machine vision cameras for much precise image capturing and processing to enhance the inspection quality, providing versatility to handle various industrial applications. Multiple mounting options are available for flexible installation for easy configuration.
AVS-600 is able to satisfy your manufacture needs with its outstanding accurate performance that can ensure top production quality. It increases the productivity, device reliability, and saves production costs for the manufacturers to help you advancing to the era of IIoT.
Products Guide: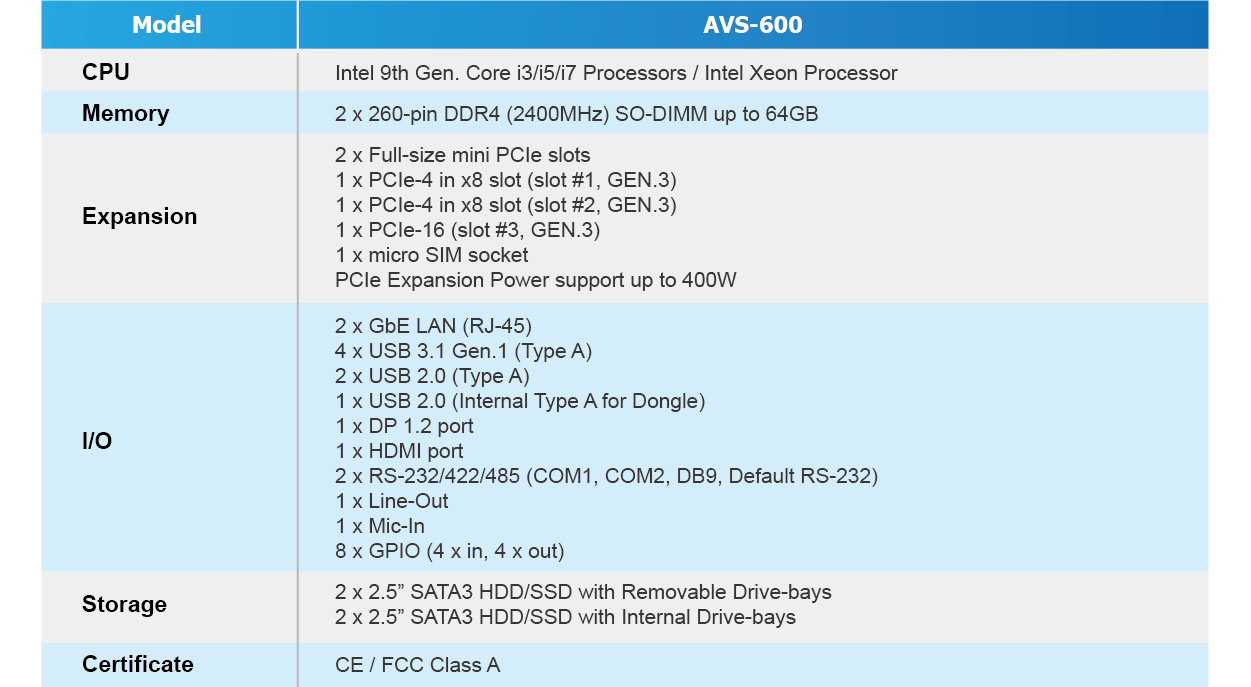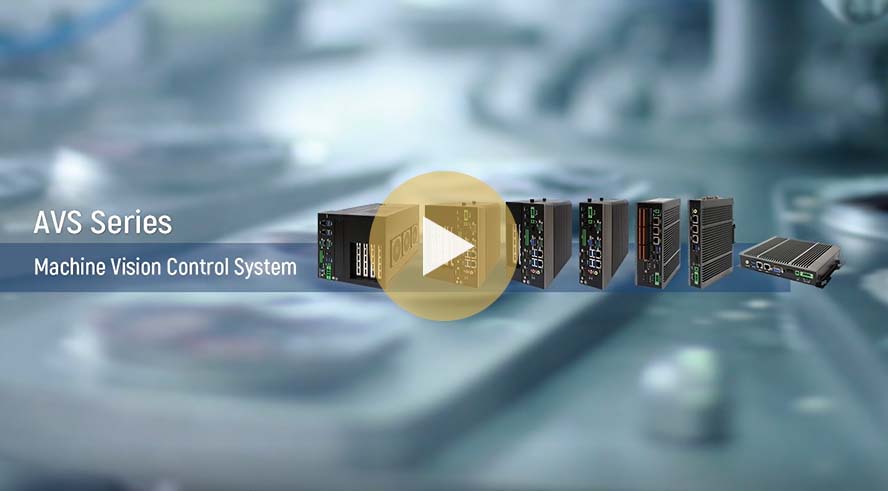 For further product information, please contact our sales team: sales@aplex.com
About APLEX
APLEX Technology Inc. is one of the leading brands in industrial computer products. The company is dedicated to satisfying customer's needs by offering comprehensive solutions and applications, including industrial panel PCs, Human-Machine Interfaces (HMI), industrial displays, and Embedded Box PCs. In addition to a full line of standard products, APLEX also offers customized or OEM/ODM project services. Applications range from factory automation, transportation, retail, hospitality, environmental monitoring, warehousing, medical, to health care. APLEX is publicly traded on TPEX TAIPEI Exchange (Code: 6570).More information is available at www.aplex.com and on LinkedIn,YouTube

Media Contact
Worldwide Office Contact: sales@aplex.com+886-2-82262881
US Office Contact: sales@aplextec.com+1 (669) 999 - 2500
Worldwide PR Contact: wennielo@aplex.com+886-2-82262881-2515