AEx Series, the Explosion Proof Solutions for Hazardous Environment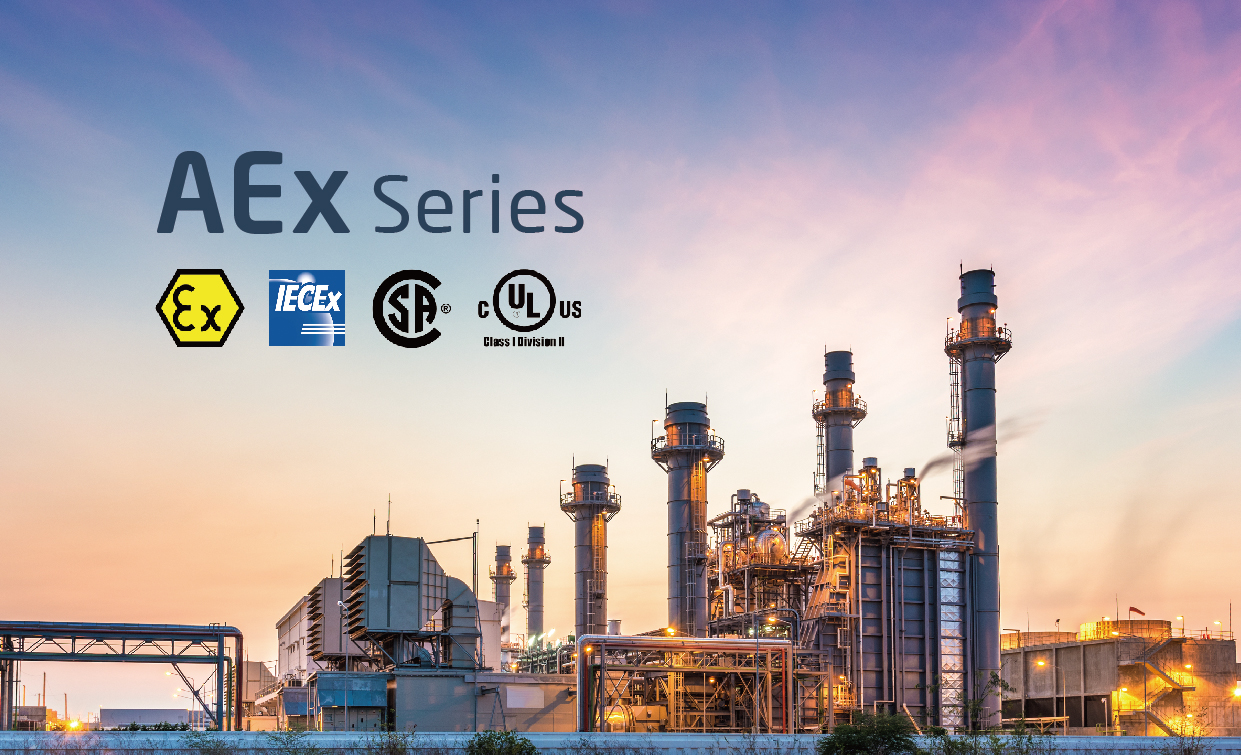 Taipei, Taiwan-April, 2021-APLEX Technology Inc., a global industrial computer products solutions provider, is pleasant to introduce our AEx series. This series is presented by panel PC (AEx-8XXP/9XXAP), display (AEx-1XXP) and box PC (AEx-2410/2411) with SUS316 stainless steel chassis. The panel PC and display support projective capacitive touch screen and various TFT LCD size selections, from 15", 15.6", 19" to 21.5".

Reliable Design Passes Certifications for explosive environment
AEx series is designed for applying in hazardous environments, especially for industry that requires high safety certification, such as oil and gas industry. At petroleum refinery, natural gas processing plant, fire or explosion hazards may exist due to flammable liquids, gases or combustible vapors. To avoid disaster from happening, APLEX ensures the explosion proof AEx Series works reliably, stably and accurately by passing Class 1 Division 2, ATEX Zone 2, and IECEx certificate.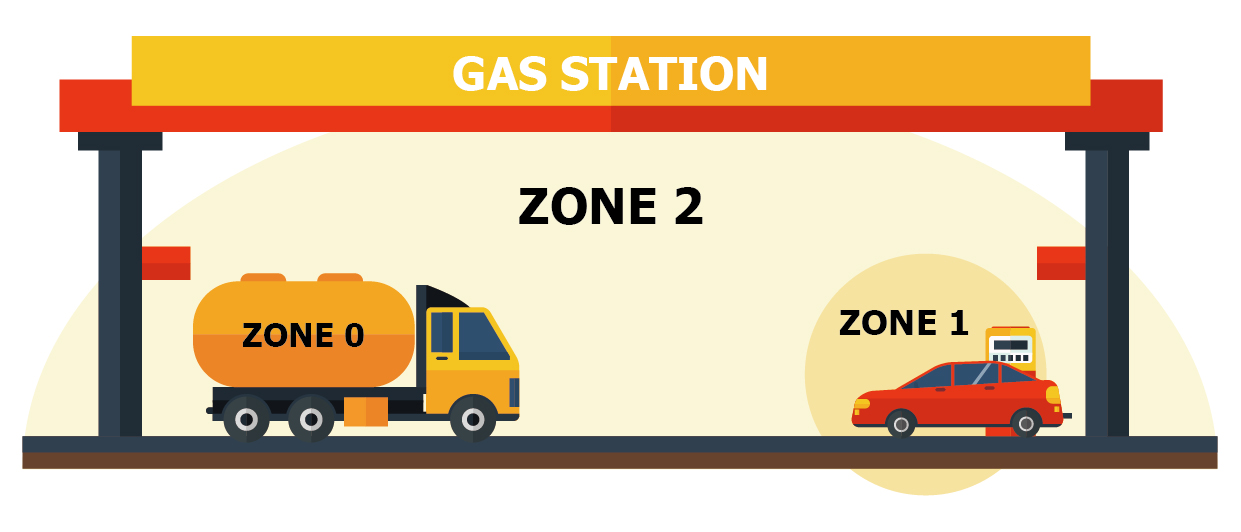 Features that Support Challenges from Dangerous Situations
In such dangerous and challenging industry, equipment plays an extra important role to maintain working safety. AEx series is able to collect remote data, system control, monitor the situations and 24/7 operation non-stop. It is crucial that real-time controlling and notification can prevent explosion and pollution. Moreover, AEx series panel PC comes in total IP66 water/ dust-proof with M12 waterproof connector, wide range DC 9~36V power input, rugged enclosure, wide range operating temperature from -20°C to +50°C and sunlight readable solution for reading under peak daylight hours.
The AEx Series supports rich I/Os, long product lifespan and easy maintenance of being able to replace display and system separately to meet customers'requirements. With our AEx series which is rugged enough to withstand the industrial environment, hazardous situations, vibration and corrosion, it can applied in any hazardous industry especially for oil, gas, mines and flour mills to lead into AIOT era.

Products Guide: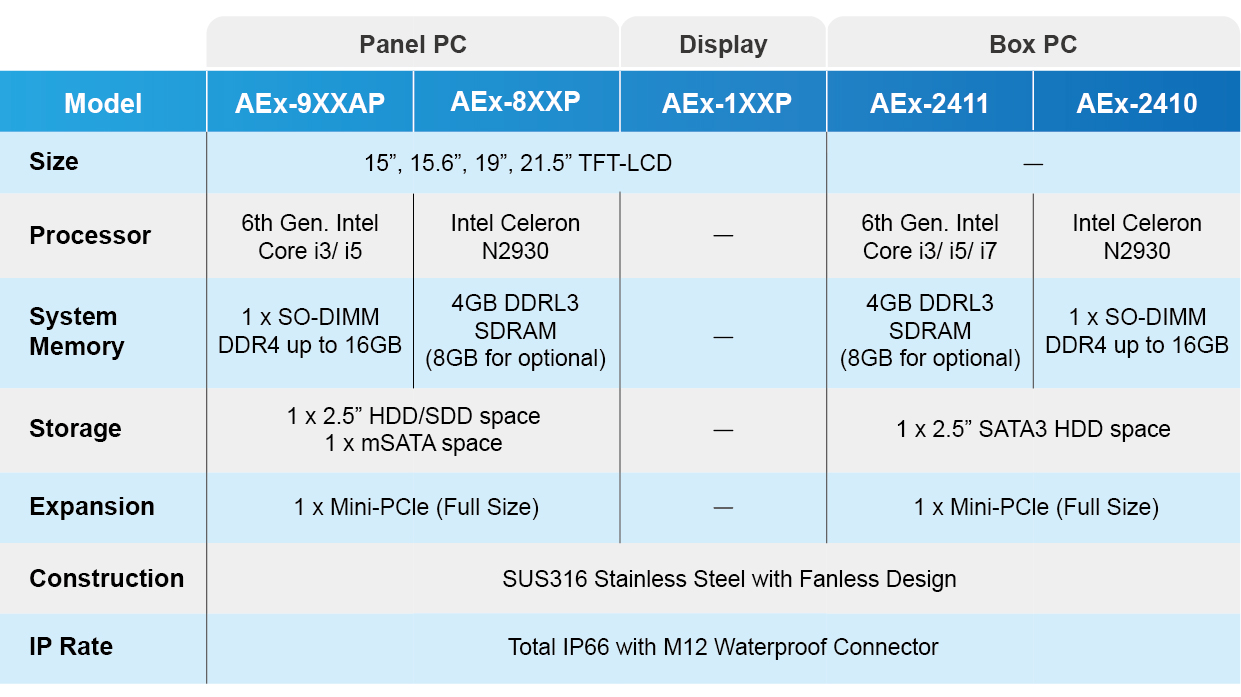 For further product information, please contact our sales team: sales@aplex.com
About APLEX
APLEX Technology Inc. is one of the leading brands in industrial computer products. The company is dedicated to satisfying customer's needs by offering comprehensive solutions and applications, including industrial panel PCs, Human-Machine Interfaces (HMI), industrial displays, and Embedded Box PCs. In addition to a full line of standard products, APLEX also offers customized or OEM/ODM project services. Applications range from factory automation, transportation, retail, hospitality, environmental monitoring, warehousing, medical, to health care. APLEX is publicly traded on TPEX TAIPEI Exchange (Code: 6570).More information is available at www.aplex.com and on LinkedIn,YouTube

Media Contact
Worldwide Office Contact: sales@aplex.com+886-2-82262881
US Office Contact: sales@aplextec.com+1 (669) 999 - 2500
Worldwide PR Contact: wennielo@aplex.com+886-2-82262881-2515