Lunar New Year's Holiday Announcement
Please note that APLEX Taipei office will be closed from 10th to 16th February 2021 for Lunar New Year, and we will be back to office on Wednesday 17th February 2021. Wish the compliments of the season.

If there are any urgent matters to be processed, please contact:sales@aplex.comand our sales team will reply email as early as possible.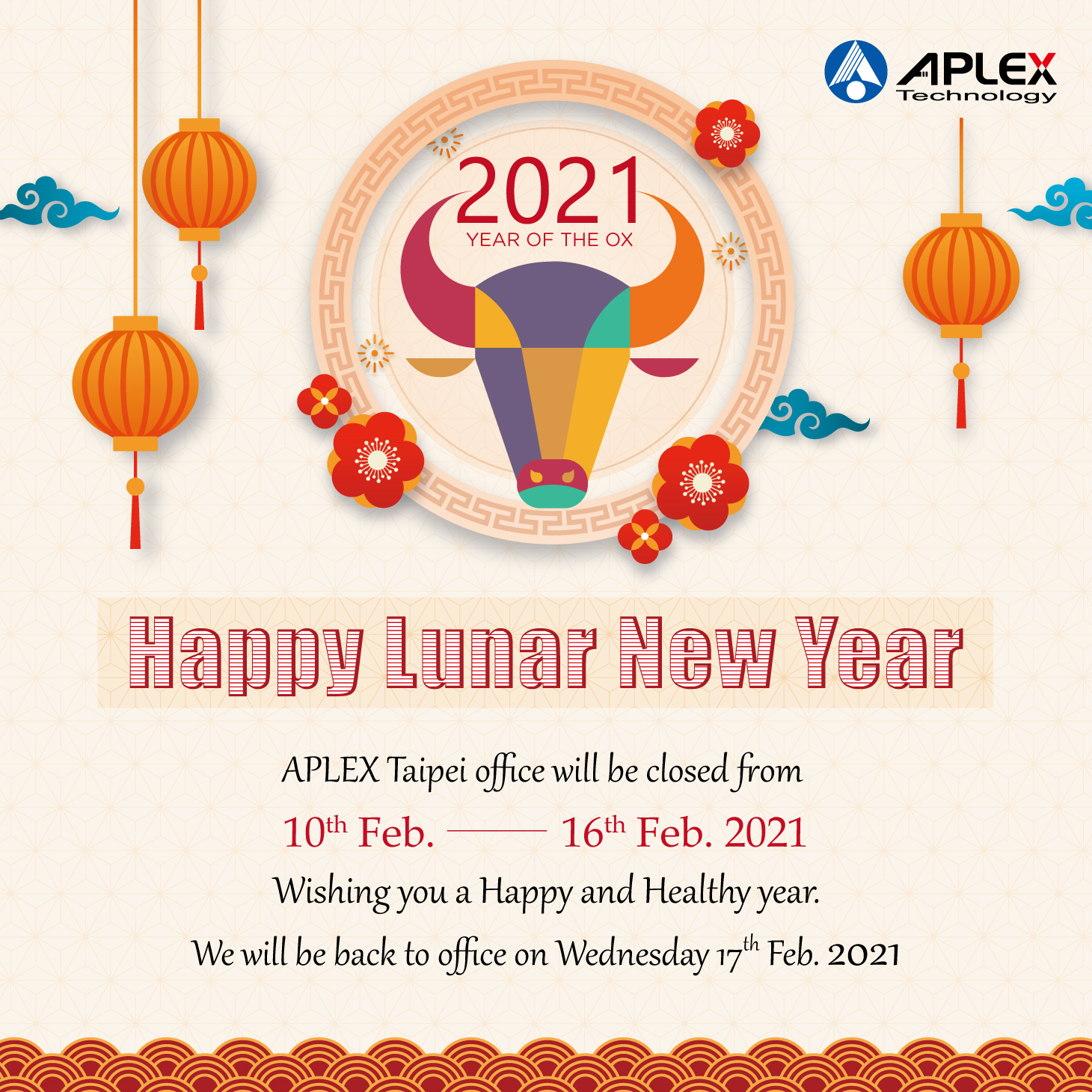 Thank you for your considerations.
APLEX TECHNOLOGY INC.
About APLEX
APLEX Technology Inc. is one of the leading brands in industrial computer products. The company is dedicated to satisfying customer's needs by offering comprehensive solutions and applications, including industrial panel PCs, Human-Machine Interfaces (HMI), industrial displays, and Embedded Box PCs. In addition to a full line of standard products, APLEX also offers customized or OEM/ODM project services. Applications range from factory automation, transportation, retail, hospitality, environmental monitoring, warehousing, medical, to health care. APLEX is publicly traded on TPEX TAIPEI Exchange (Code: 6570).More information is available atwww.aplex.comand onLinkedIn,YouTube

Media Contact
Worldwide Office Contact:sales@aplex.com+886-2-82262881
US Office Contact:sales@aplextec.com+1 (669) 999 - 2500

All brands and product names are trademarks of their respective owners.