Leading IIoT into your Warehouse Management with APLEX Rugged In-vehicle Panel PC solution
Taipei, Taiwan-September, 2020-APLEX Technology Inc., a global industrial computer products solutions provider, presents our in-vehicle solutions.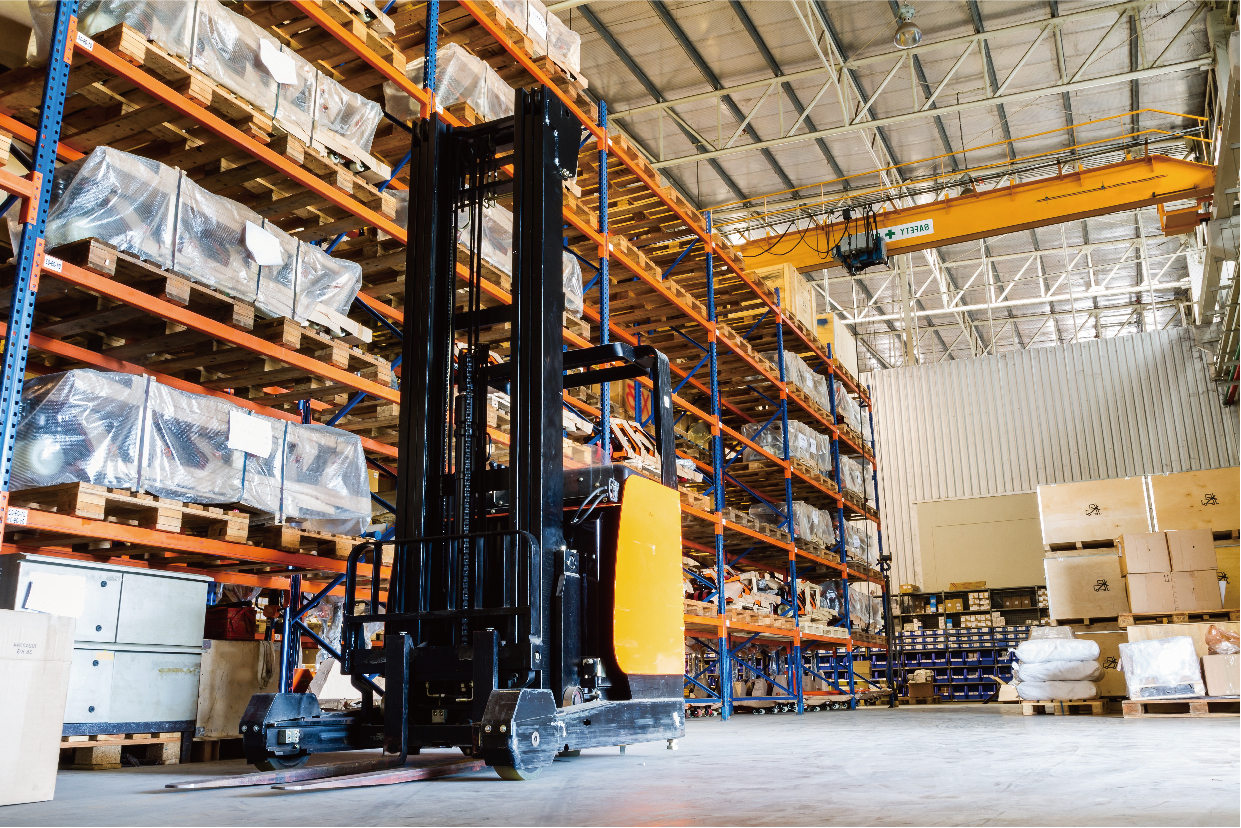 Warehouse keeps evolving in order to keep up with the heavy management tasks. Warehouse management complexity consists of multitude of inventory and wide range of temperature in set environment. It is a tough industrial application because it requires a lot of careful planning for logistics in order to satisfy requirements of high safety, low errors, quality assurance and high efficiency.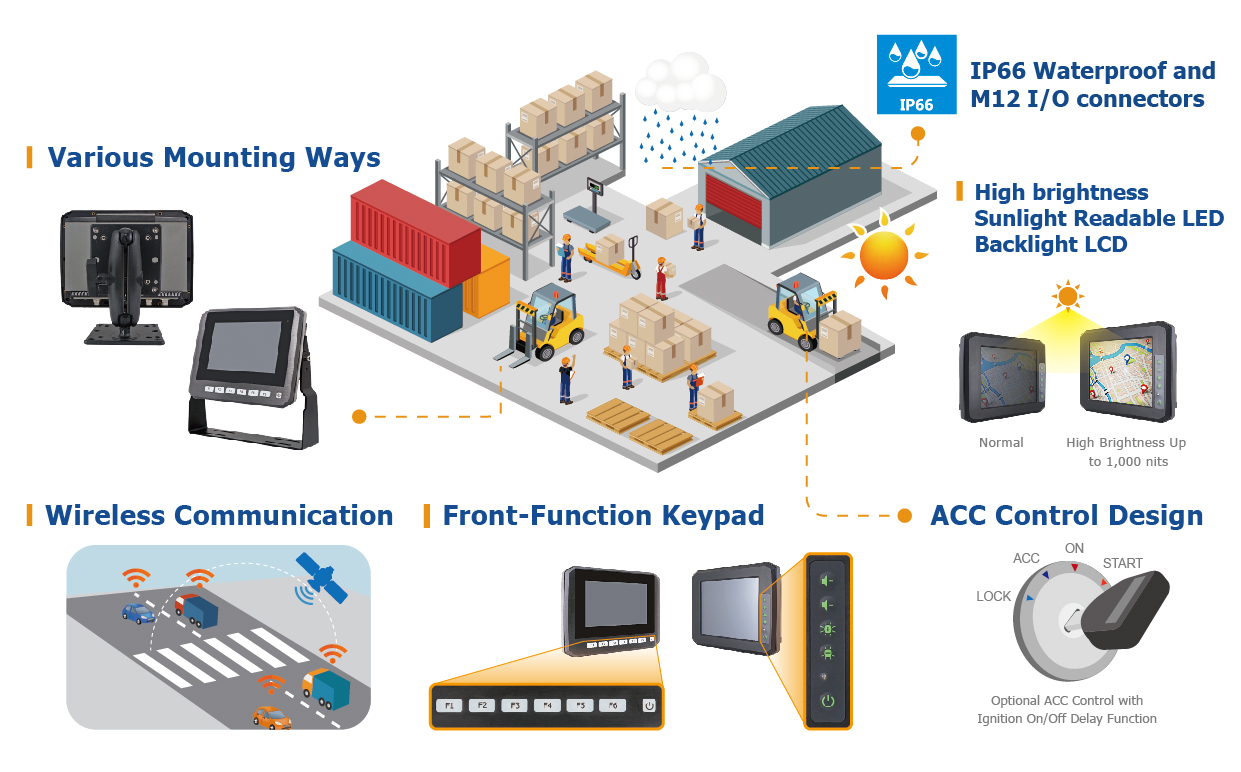 APLEX provides Rugged Design In-vehicle Panel PC Solution
APLEX presents the aluminum front bezel design panel PC APC-3072/3073 and rugged plastic housing APC-3082/3083. They are powered by Intel Atom E3845 and Freescale ARM Cortex A9 i.MX6 Dual Lite processors. Both come with IP66 full waterproof protection and M12 connectors to provide great waterproof and dustproof protection also tightly connected from outdoor harsh environments.
Sunlight readable solution offers visibility in outdoor environment. The rugged fanless design with great heat dissipation provides easy maintenance and simultaneously increases reliability, efficiency, and stability by the aluminum front bezel and engineering plastic enclosure which are both lightweight and able to withstand impact. ACC control with ignition on/off delay design helps to prevent from system crash due to sudden power down.The wireless communication module (Bluetooth/Wi-Fi/GPS/3G/LTE) offers great connectivity to give immediate tracking and real-time location status update to control center. Both are equipped with functional keypad that contains power on/off button, volume, lighting control, and F1~F6 programmable buttons. Multiple mounting options (VESA/YOKE) are available to install in different kinds of vehicle.
APC -3072/3073 is able to effectively and safely control warehouse vehicle and perfectly leading the facility into the era of industry 4.0.
For more product information, please contact our sales team: sales@aplex.com
APC-3072/3082/3073/3083Key features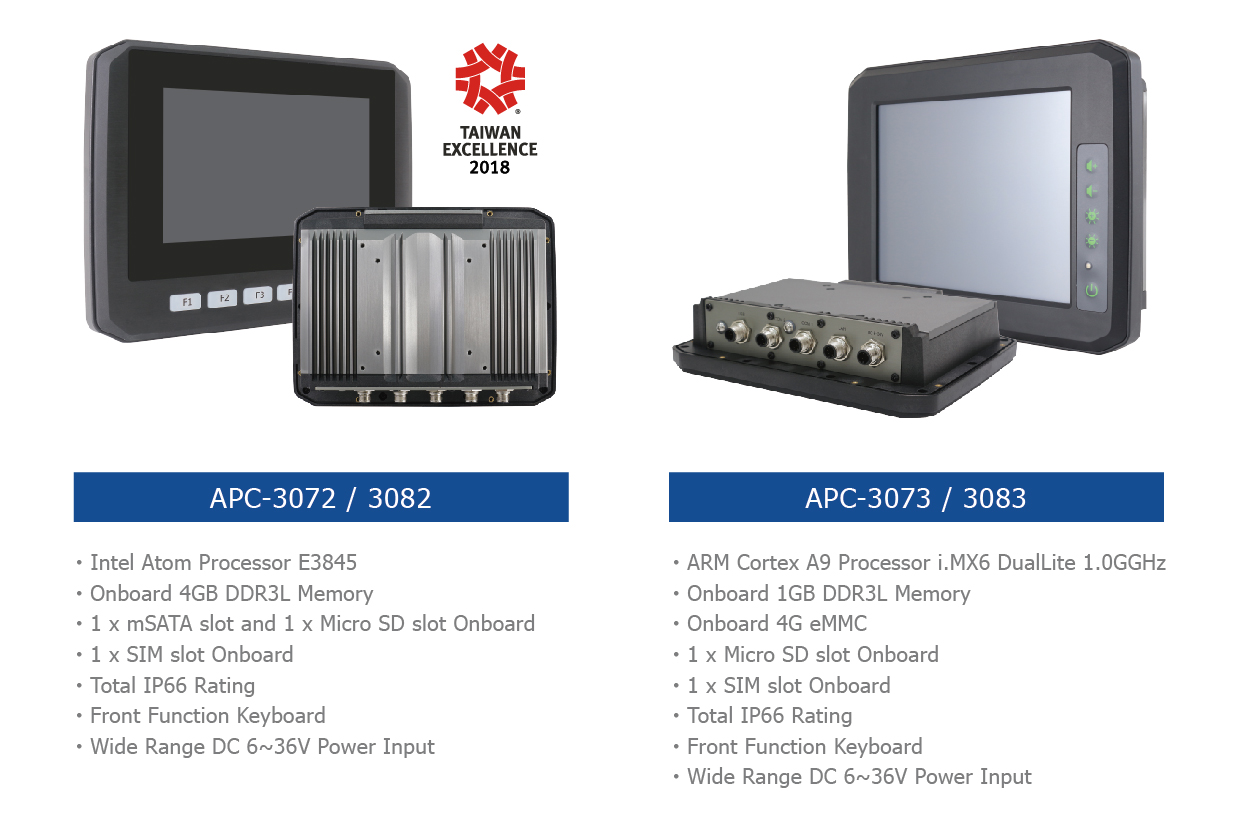 About APLEX
APLEX Technology Inc. is one of the leading brands in industrial computer products. The company is dedicated to satisfying customer's needs by offering comprehensive solutions and applications, including industrial panel PCs, Human-Machine Interfaces (HMI), industrial displays, and Embedded Box PCs. In addition to a full line of standard products, APLEX also offers customized or OEM/ODM project services. Applications range from factory automation, transportation, retail, hospitality, environmental monitoring, warehousing, medical, to health care. APLEX is publicly traded on TPEX TAIPEI Exchange (Code: 6570).More information is available at www.aplex.com and on LinkedIn, YouTube
Media Contact
Worldwide Office Contact: sales@aplex.com +886-2-82262881
US Office Contact: sales@aplextec.com +1 (669) 999-2500
Worldwide PR Contact: davidho@aplex.com +886-2-8226-2881-2515