Smart Industry: Perfectly Control Your Factory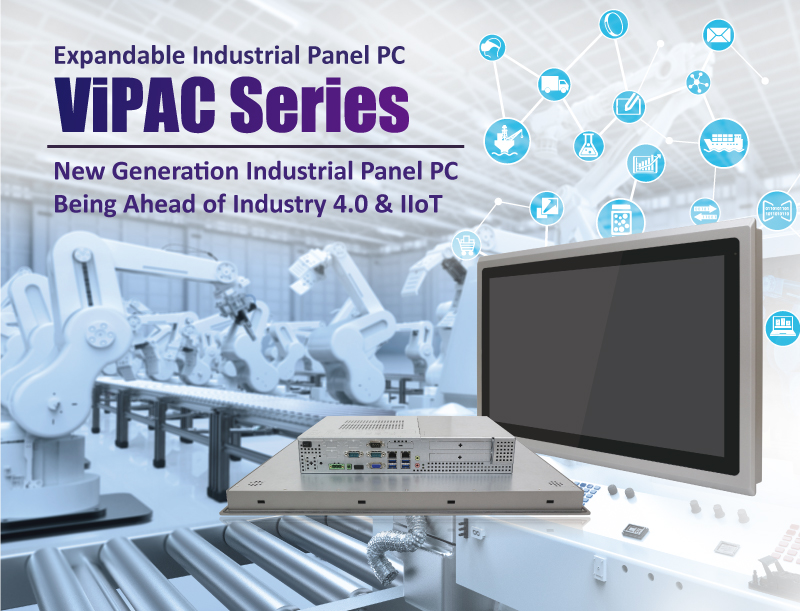 Taipei, Taiwan-March 4th , 2019-APLEX Technology Inc., a global industrial computer products solutions provider, today introduced our new generation industrial panel PC, ViPAC series, displays a new, stylish, and rugged design industrial panel PC. It is a new industrial intelligent panel PC which is comprised of ViPAC-8 and ViPAC-9. ViPAC-8 series has built-in Intel Celeron N2930 processor and ViPAC-9 is equipped with 6th/7th Gen. Intel Core i3/i5/i7 processor and it provides complete solutions for customers to achieve a wider range of applications.


Well Worth Its Value
As ViPAC series composes a complete product line, it is powered by 6th/7th Gen. Intel Core and Celeron N2930 with various LCD screen size from 15" to 21.5". The rugged and corrosion resistance aluminum die-casting front bezel supports IP66/IP69K rated waterproof and dustproof protection. It features resistive and multi-touch projected capacitive touchscreen which provides sunlight readable solution for optional. In addition, rich I/O interface and two expansion slots offer high- flexible expansibilities to employ a variety of professional applications. We are aggressively pushing new opportunities and benefits to deliver cost-effective and first-rate quality industrial panel PC for our valued customers.


Perfectly Control Your Factory
APLEX ViPAC series perfectly takes control of your factory automation management. Rich I/O interface is capable of connecting your devices and equipment that helps to control the automation tasks, as well as collecting and transmitting data. It's an efficient solution to upgrade your business to IIOT aims and reach the Industrial 4.0 goal. From large data collection and storage, signal control to surveillance system, APLEX ViPAC series combines data-acquisition and computing ability with analysis, reporting, and information display capability in smart manufacturing. It improves business process automation and has the ability to undertake simultaneous operations which turns your factory into a smart factory, as well as assisting in horizontal and vertical integration. ViPAC series is designed for perfect integration tailored to meet a wider range of applications. It helps your business become more competitive.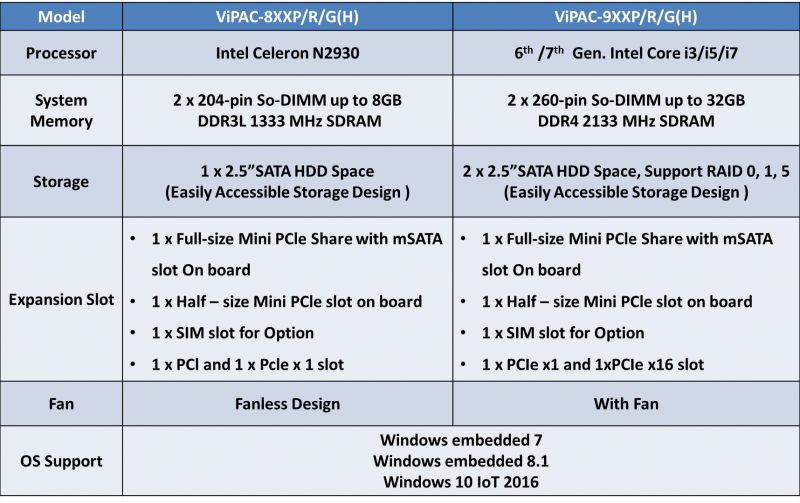 Learn further product information, please contact our sales team: sales@aplex.com


About APLEX
APLEX Technology Inc. is one of the leading brands in industrial computer products. The company is dedicated to satisfying customer's needs by offering comprehensive solutions and applications, including industrial panel PCs, Human-Machine Interfaces (HMI), industrial displays, and Embedded Box PCs. In addition to a full line of standard products, APLEX also offers customized or OEM/ODM project services. Applications range from factory automation, transportation, retail, hospitality, environmental monitoring, warehousing, medical, to health care. APLEX is publicly traded on TPEX TAIPEI Exchange (Code: 6570).More information is available at www.aplex.com and on LinkedIn, YouTube

Media Contact
Worldwide APLEX Technology Contact: sales@aplex.com+886-2-82262881
APLEX Technology US Office: sales@aplextec.com +1 (669) 999 - 2500
Worldwide PR Contact: janetho@aplex.com.tw +886-2-82262881-2517

All brands and product names are trademarks of their respective owners.